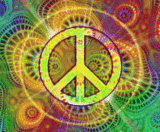 This is only a partial list of the songs we play We are constantly adding new material. Should you want a song added for your Special Occasion - please let us know
1 I Saw Her Standing There- Beatle
2. Abraham, Martin & John - Dion
3. Black is Black - Los bravos
4. My Girl –Temptations
5. I Fought The law – Bobby Fuller 4
6.

Good Lovin – The Young Rascals
7.

Stand By Me-Ben E. King
8.

SOME KIND OF WONDERFUL
9.

LIGHT MY FIRE – THE DOORS
10. THE WANDERER – DION
11.RUNARIUND SUE - DION
12.Brown Eyed Girl –Van Morrison
13.JUMPIN JACK FLASH – Rolling Stones
14.Hang on Sloopy –The McCoys
15.ITS MY LIFE – THE ANIMALS
16.Love Potion #9- The Searchers
17.Under the Boardwalk -Drifters
18.Gloria –Shadows of the Knight
19.STEPPING STONE – THE MONKEES
20.Soul Man – Sam & Dave
21.Good Lovin – The Rascals
22.Money –Motown / Beatles
23.Midnight Hour –Wilson Pickett
24.We Gotta Get Out of this Place-The Animals
25.The Letter –The Boxtops
26.Back In The USA – Chuck Berry
27.Sunshine of Your Love -Cream
28.Mustang Sally-Wilson Pickett
29.Aint to Proud to Beg-Temptations
30.Sweet Caroline-Neil Diamond
31. BACK IN THE USSR – THE BEATLES
32.Mony Mony-Tommy James and the Shondells
33.You've Lost That Lov'in Feeling –The Righteous Brothers
34. BAD MOON RISING - CREEDANCE
35.Time is on my Side -Rolling Stones
36. ROADHOUSE BLUES – The Doors
37.Do Wah Ditty- Manfred Mann
38.Sha la la-Manfred Mann
39.Hey Bartender-Johnny Lee
40.Kicks-Paul Revere and the Raiders
41.One after 9:09-Beatles
42. VEHICLE – The Eyes of March
43.Who'll stop the rain-Creedence
44.Devil with a Blue Dress-Mitch Ryder/Detroit Wheels
45.Twist & Shout-Beatles
46.New Orleans-Gary US Bonds
47. TOUCH ME – THE DOORS
48.Help Me Rhonda – Beach Boys
49.BARBARA ANN – BEACH BOYS
50. Please Please Me – THE Beatles
51.We're having a party-Sam Cooke
52. EXPRESSWAY TO YOUR HEART – SOUL SURVIVORS
53.My Back Pages-Byrds
54.You can't do that-Beatles
55. SIGNED –SEALED- DELIVERED – STEVIE WONDER
56.Fortunate Son-Creedence
57.Eve of Destruction-Barry McGuire
58.96 Tears-? And the Mysterians
59.Mr. Tambourine Man-Byrds
60.This Magic Moment-Jay and the Americans
61.Love me two times-Doors
62. Can't Help Myself (Sugar Pie ) The 4 Tops
63.Just like me- Paul Revere & The Raiders
64. Twist & Shout -Beatles
65. POOR SIDE OF TOWN – JOHNNY RIVERS
66. Be my Baby - The Ronettes
67.My Generation-The Who
68.Going back to Miami-Wayne Cochran
69.Needles and Pins-The Searchers
70.Get Ready-Temptations
71.Time won't let me-The Outsiders
72.Gimme some lovin-Spencer Davis Group
73. Groovin- the Rascals.
74.Dont let the sun catch you crying -Gerry & The Pacemakers
75.Ferry Cross The Mercy – Gerry and the Pacemakers
76.Glad all over – Dave Clark Five
77.Do you Love me-Dave Clark Five
78.YOU'VE GOT WHAT IT TAKES – THE DAVE CLARK 5
79.Keep On Dancing – The Gentrys
80.Do You Wanna Dance – The Beach Boys
81.Dancing In The Streets – Martha & The Vandellas
82.Uptight – Stevie Wonder
83.Young Girl – The Union Gap
84.Because – The Dave Clark 5
85.Wooly Bully – Sam The Sham
86.Secret Agent Man – Johnny Rivers
87.She'd Rather Be With Me – The Turtles
88.I Think We're Alone Now – Tommy James & The Shondells
89. Back in the USSR – The Beatles
90. Live for Today - The Grass Roots
91. - Like a Rolling Stone - Bob Dylan
92 - Please Please Me - The Beatles
93 - Surf City - Jan & Dean
94 - Then She (he) Kissed Me - The Crystals.
95 - See You In September - The Happenings
This is only a partial list of the songs we play.
We are constantly adding NEW material.
Should you want a certain song added for your Special Occasion, let us know.